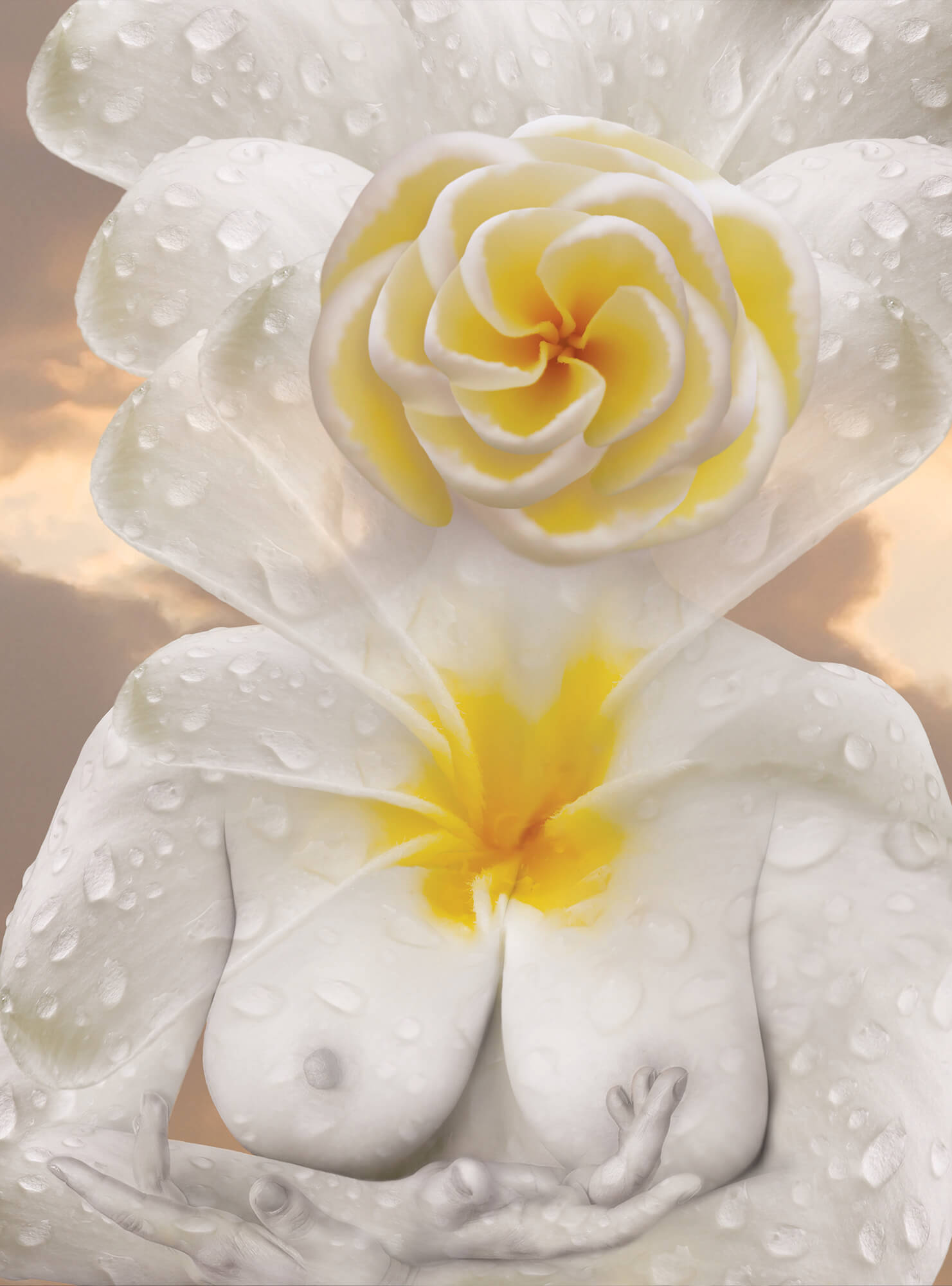 Janice Hathaway
Lady of Sensual Ecstasy
Transmorgraph
2020
The transmorgraph Lady of Sensual  Ecstasy, was made for the surrealist Canadian publication The Oystercatcher 2021.
Lady of Sensual Ecstasy
High Priestess rearing her head dress
plume and cloud, artist of perfume and flowers,
swaddling voluptuous suckling cups of temptation tasting the milk of desire offered by gentle hands
Exciting sparks fueled by the offering of her nipple.
Spiraling rose, a full facial chakra,
the cerebral center of light and energy
emanating the voiceless invitation to embrace
this form of love, a storm of circling rose petals transmorphing into the fullness of spiraling desire.
Temptress of Seduction,
Emitting glowing rays of light
eternal kiss from the heart center
into the golden radiance of delight
emanating from the gleam of fire
a blaze radiating the perfume
of passion enchanting blissfully its beholder
as rising steam forms billowing pillows
of cumulous mammatus cloud formations
moist droplets and erotic tingles,
dripping lightly on the illusion of human flesh,
from the mirage of two full cups
the feminine symbol of desire
from which to drink the milk of ecstasy
And beckon the alarm of passion.
LaDonna Smith
January 4, 2021