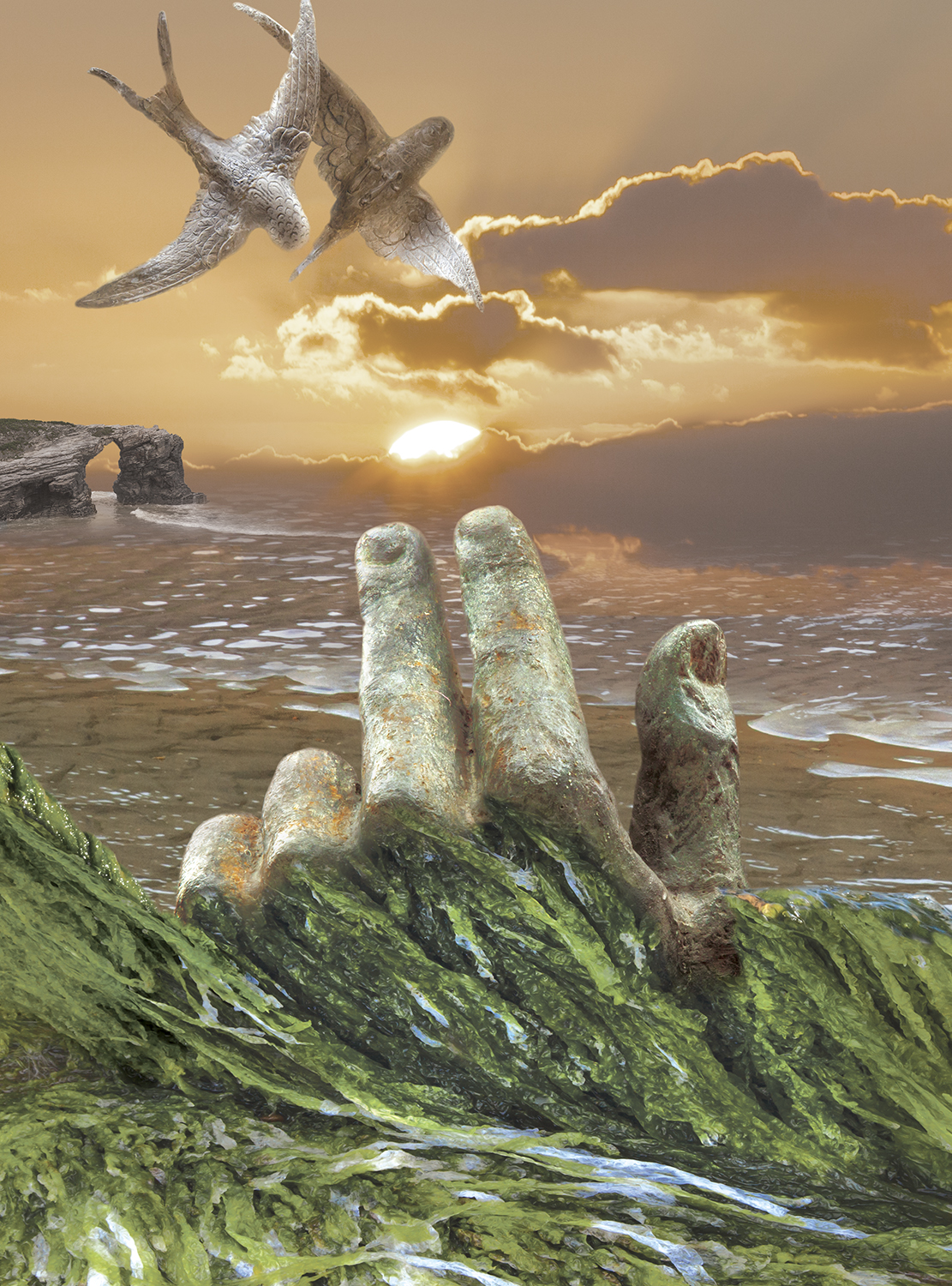 Janice Hathaway
Pataphysical Invitation
Transmorgraph, archival print
2017
Pataphysical Invitation was produced for 2018 La vertèbre et le rossignol publication Vies de Saint-Artaud.
Lives of Saint-Artaud
Lives of Saint-Artaud is a story reconstructed mainly from texts, letters and notes that Antonin Artaud wrote while he was interned at the asylum of Rodez and that he looks back on his past, his past lives, his experience in the surrealist movement.
Participants in this special issue of The Vertebra and the Nightingale were invited to freely illustrate one or more episodes of their choice, or only certain elements, characters, or objects from the story.
The Vies de Saint-Artaud publication is available on Lulu.
Lulu