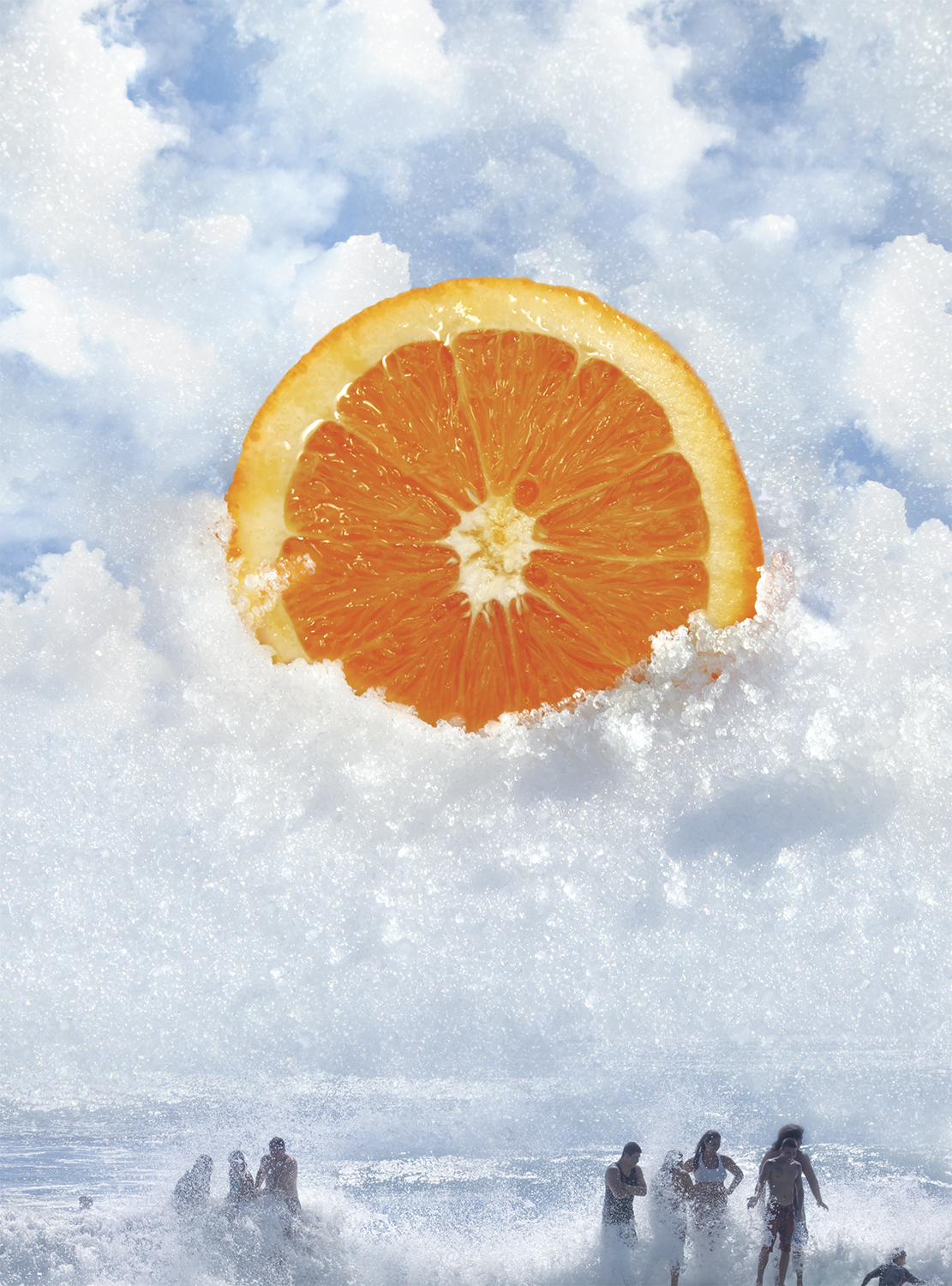 Janice Hathaway
Spectral Shift
Transmorgraph, archival print
2018
Spectral Shift was produced for As Above, So Below, Peculiar Mormyrid Issue 8, 2018.  This is a response to Surrealism and the Weather.
As Above, So Below
Up above it's warm, I'm sure. Down in the bottom, oh dear, oh lor! It's cold without your trousers. -Harry Champion
There are arcane influences above our heads and below our feet. We go about our business for the most part sandwiched between them. Like opposites as two sides of one organism: the sunny side and the shadow side, visible and hidden, outside and inside, known and secret. Is to time to reconsider, or re-affirm the Hermetic dictum "As above, so below?" Taking our cue from the numerological reduplication invoked by these figure 8s, this issue the Mormyrid is pursuing two parallel hypotheses: AS ABOVE – SURREALISM AND THE WEATHER. SO BELOW – SURREALISM UNDERGROUND.
Peculiar Mormyrid 8 As Above, So Below is available on Lulu.