Saturday, November 21 through Sunday, December 20th 2020
Masters of Surrealism: Picasso, Dalí and Miró; Janice Hathaway Surrealists Works and Surrealism in Children's Books was held at the Peninsula Fine Arts Center PFAC in Newport News, Virginia. This was the final exhibition at the museum as they closed after almost 60 years.
Collector Bruce Colburn loaned over 60 of his prints by Picasso, Dalí and Miró, Tanquy, Matta and Lam for the exhibition. Colburn began his lifelong affair with surrealism at 22 after seeing work of Tanguy and Magritte at the Chicago Art Institute. It was perhaps the overlap between the psychological foundations of the movement and his career as a Clinical Psychologist that fueled his interest. Over time, Colburn collected numerous surrealist works filling his home from floor to ceiling. His willingness to share his collection with PFAC was an effort to give something back to the community of which he is a part.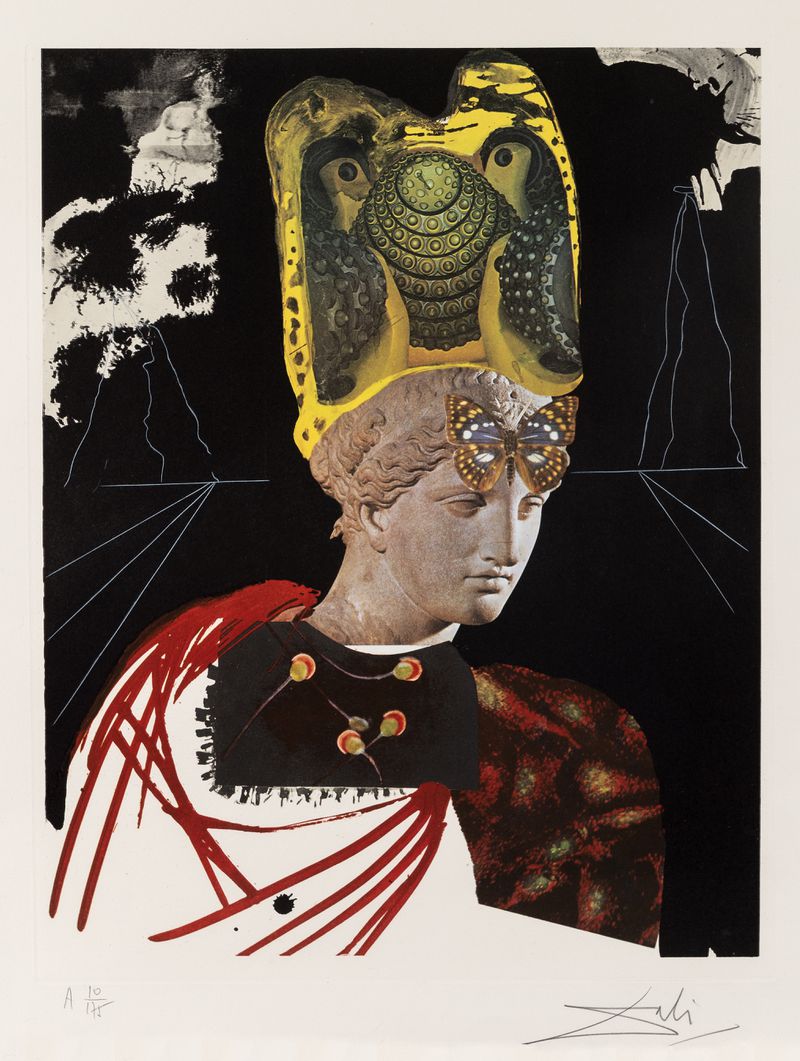 Salvador Dalí (Spanish, 1904-1989) Crazy, Crazy, Crazy Minerv (from the Memories of Surrealism series), 1971 Photolith of original gouache with collage © 2020 Salvador Dalí, Fundació Gala-Salvador Dalí, Artists Rights Society (GLEN MCCLURE)
The exhibition included transmorgraphs by Janice Hathaway who started working as a surrealist in the mid-1970s. Janice Hathaway invented and developed the transmorgraphy process over the past several decades. She uses Photoshop to combine and transform her photographs by cutting, blending, warping and painting to create new imaginary situations.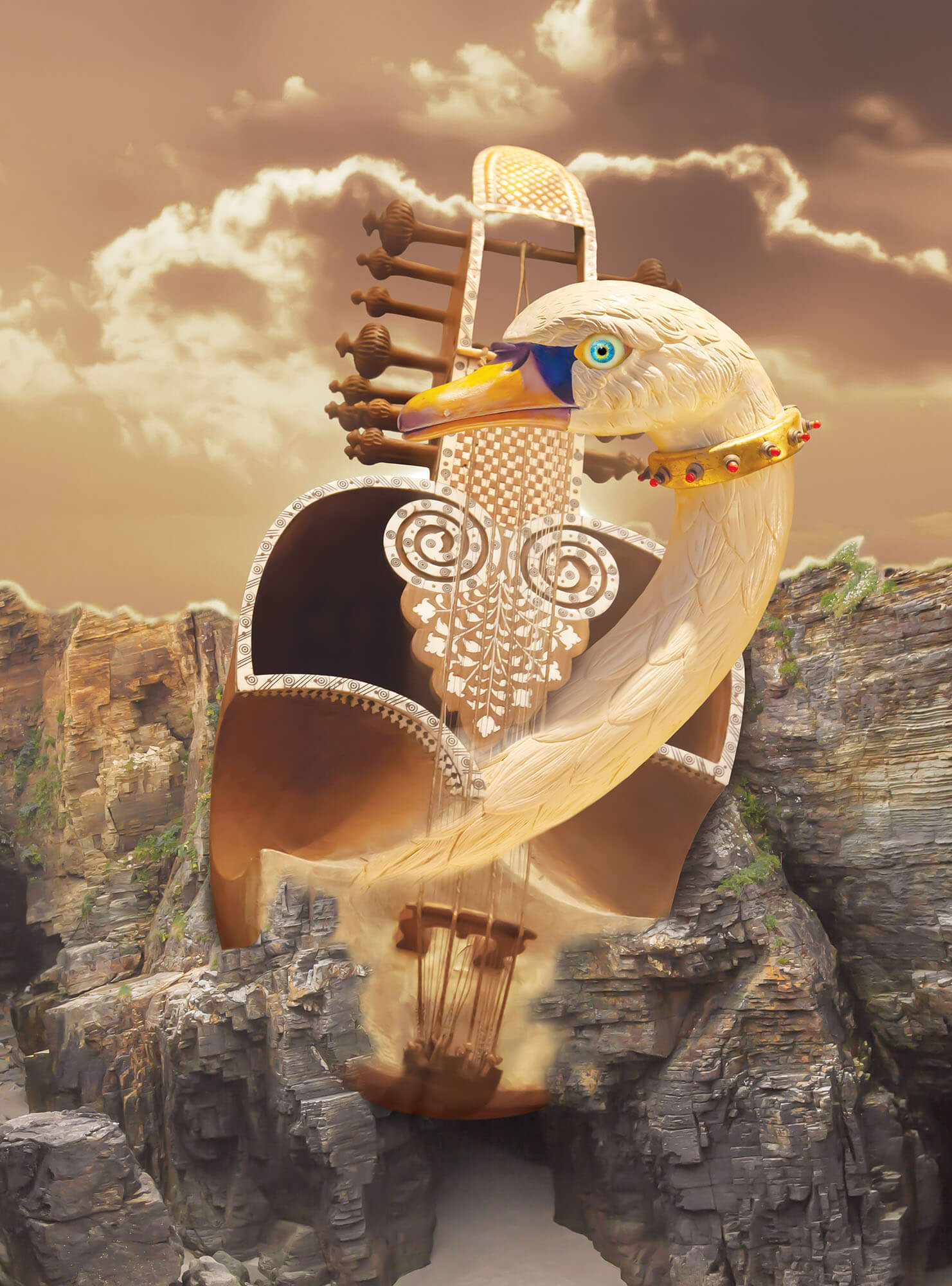 Janice Hathaway, Cygnus, 2020 transmorgraph, archival print © 2020 Janice Hathaway
Surrealism in Children's Books exhibited works by Disney, Dr. Seuss, and Maurice Sendak loaned by a private collection, The Walt Disney Family Museum in San Francisco; The Eric Carle Museum in Amherst, Massachusetts; the Albert and Shirley Small Special Collections Library at the University of Virginia; and R. Michelson Galleries in Northampton, Massachusetts.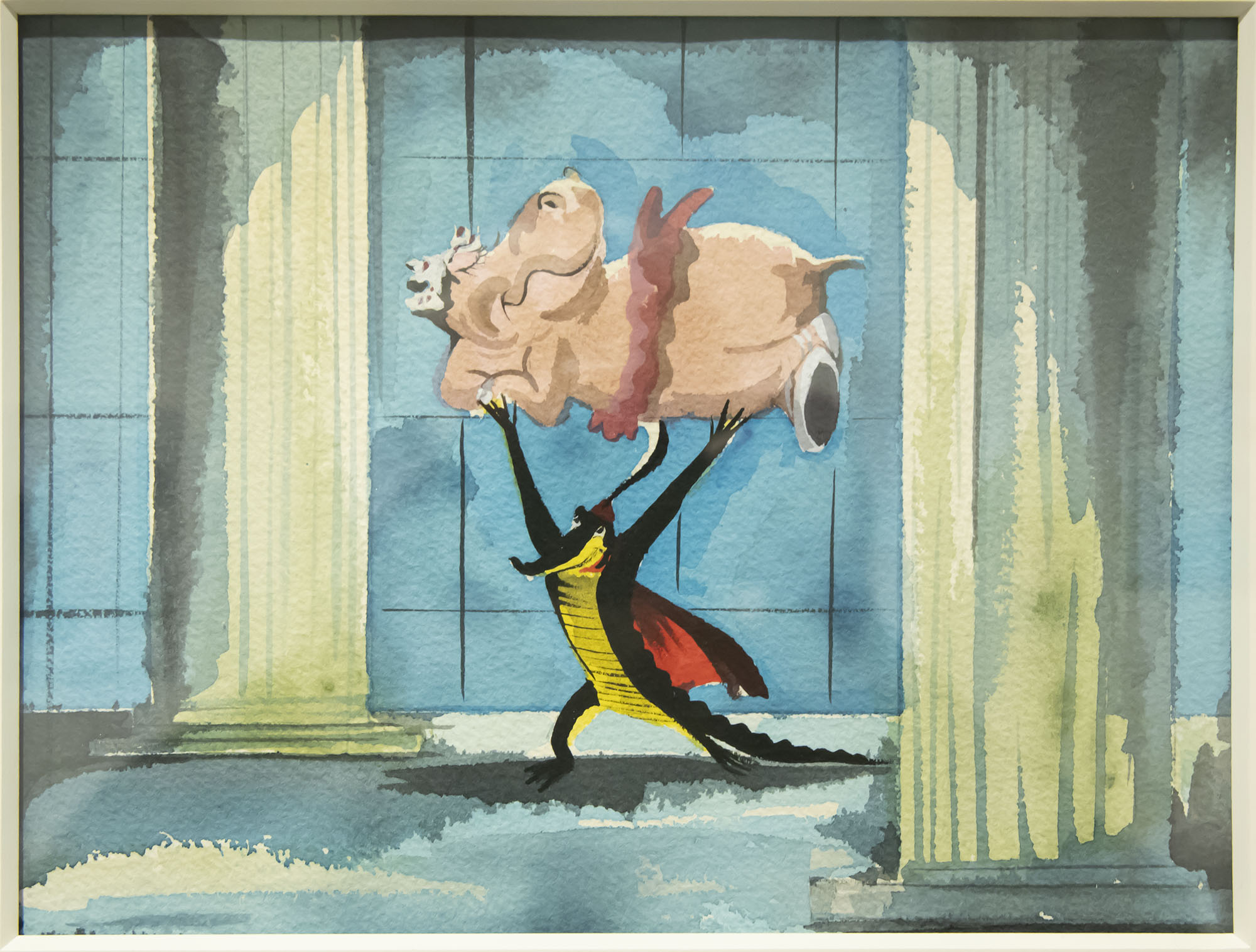 Fantasia concept art of Hyancinth Hippo and Ben Ali Gato, 1940. Lee Blair, watercolor on paper; Collection of the Walt Disney Family foundation, Gift of Ron and Diane Miller © Disney
Peninsula Fine Arts Center's final exhibition looks at the works by surrealist greats Picasso, Dalí and more.