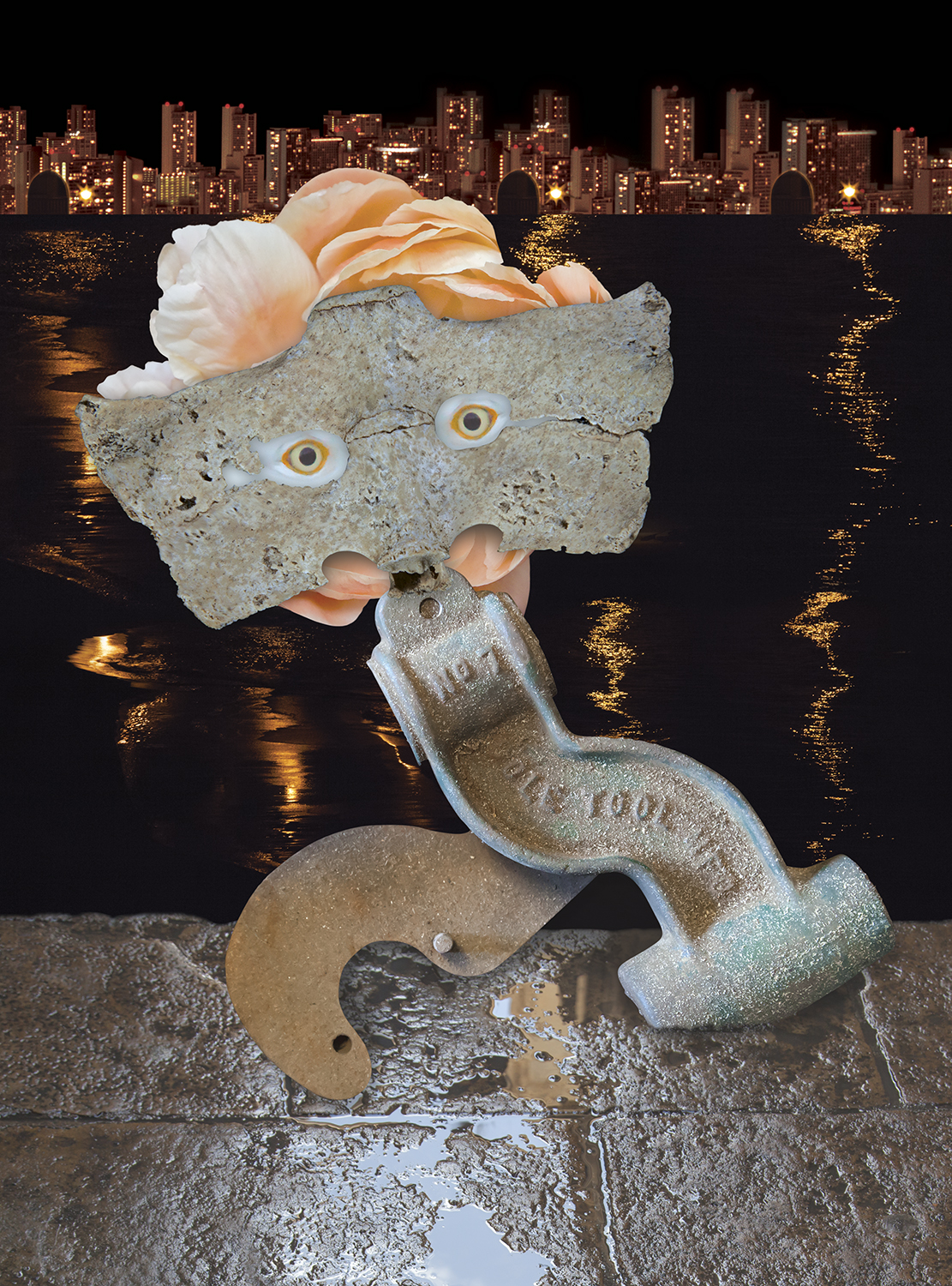 Janice Hathaway
Masquerade
Transmorgraph, archival print
2016
Masquerade was produced for Peculiar Mormyrid Issue 5 The Myth of Revolt. It fits within the Domain of the Mask.
The Domain of the Mask
Revolt has many faces. Can you recognize it?­ The Mask of Revolt is somewhere out there, grinning in the shadows, calling your name. Go out into your city or somehow step "outside" (whether into the streets, zones of exteriority, atopses, worthless places, urban atmospheres). Find the mask and acknowledge its presence in whatever form it may choose to appear to you. Play with it, photograph it, ‑lm it, describe it, or otherwise communicate what you discover.
Peculiar Mormyrid The Myth of Revolt is available on Lulu.
Lulu